Le 24/01/2022 à 22:21, Kawa a dit :
High Scores For Hexa Twirl


Current High Score Champion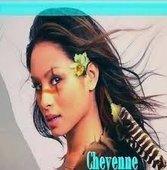 Cheyenne

High Score: 4
Time Spent: 18s
Scored:

Hexa Twirl



Rotate the hexagon to match the correct color of the ball falling down. Rotate fast as you try to score as many points as possible before dying. Some balls need to be avoiding, so pay attention as you try to get to the top of the leaderboards.
Current HOF Champion


Operatrice

HOF Score: 56
Time Spent: 1m 9s
Scored:
Rating





Historical Data For Guest
You have not played this game yet or there is no historical data available.
Historical Data For Entire Arcade
First Played
Last Played:
Total Time Played:
Average Time Spent
Life Time Score
Times Played:
Average Score
01/17/2021 10:25 PM
01/16/2022 12:42 PM
1h 18m 46s
35s
1,764
134
13